It's part of a music therapist's job to have their finger on the pulse of music scene, whether it is staying up-to-date on music for teenagers (almost impossible, and at times, painful), keeping a wide variety of genres handy in your songbook, or making sure to constantly update your iPod/computer.
I can imagine that many of you use iTunes to maintain your .mp3 files and utilize online resources such as Grooveshark or Pandora to find particular songs or genres; however, I think I've found a resource that combines the best qualities of the aforementioned programs.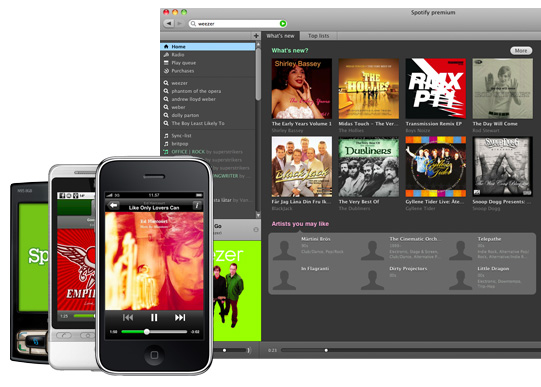 Spotify is my new "I'm going to try and figure out this program" program.  Because it's still in its beginning stages here in the U.S., you have to be "invited" to download the free program (you can sign-up for an invite on their website).
The best thing about Spotify?  You can look up any song, add it to your playlist, sync it up with your ipod/ipad, and access it ANYWHERE you have wi-fi.  All of the features are listed here: http://www.spotify.com/us/about/features/ I can only imagine how much $$$ I'll be able to save by using this.
According to their website:
A world of music awaits

Think of Spotify as your new music collection. Your library. Only this time your collection is vast: over 15 million tracks and counting. Spotify comes in all shapes and size, available for your PC, Mac, home audio system and cell phone. Wherever you go, your music follows you.

And because the music plays live, there's no need to wait for downloads and no big dent in your hard drive.

Sharing music made easy

Thanks to Spotify, it's now easier than ever to share music. You're free to share everything you listen to on Spotify with your friends – tracks, playlists, the lot. Connect Spotify to Facebook and you'll be sharing your favourites with friends in seconds.