The Therapists

Rebecca Faulkner, MT-BC // Therapist and Owner of MTSA, LLC
Originally from the Austin area, Rebecca Faulkner is a board certified music therapist (MT-BC) who received her bachelor's degree in music therapy from the University of Kansas in 2012. She completed her internship with Music to Grow On in Sacramento, CA where she worked with children and adults with Autism, Down Syndrome, Cerebral Palsy, and multiple other disabilities. Working with individuals with special needs has been Rebecca's passion since she was in middle school, and now she gets the opportunity to make a difference in people's lives every day doing what she loves.

She primarily plays the clarinet and is the principal clarinetist with the Central Texas Medical Orchestra (CTMO). She also has over 15 years of piano experience and 7 years of voice and guitar. Rebecca teaches adaptive and beginning lessons in clarinet, piano, and guitar.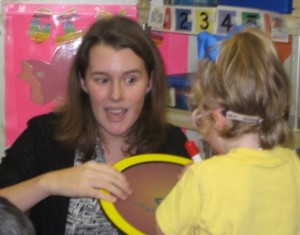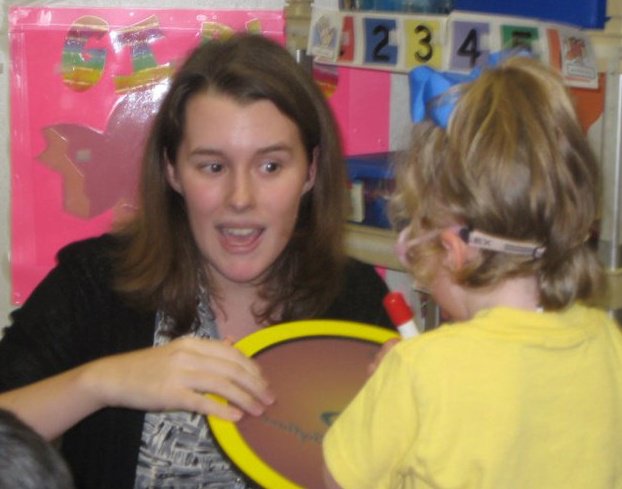 Jonathan Wilcoxen, MT-BC
Jonathan is a board-certified music therapist originally from Illinois.  He received a Bachelor of Arts in music therapy with a minor in psychology from Western Illinois University.  Jonathan's primary instrument throughout high school and college was the tuba.  At WIU, he also played on the drum line and in the steel band, both of which gave him a greater appreciation for percussion instruments and using them in music therapy sessions.  Interning at Austin State Hospital allowed him to work with a wide array of clients, adolescents and adults with psychiatric diagnoses.  Being able to work with a diverse staff gave him the opportunity to work with and learn from several music therapists, recreation therapists, and dance/movement therapists.  He currently works at the Austin State Hospital as music therapist doing individual and group sessions with adolescents and adults.  He is excited to bring his unique talents and skills to MTSA to work with people of all ages and abilities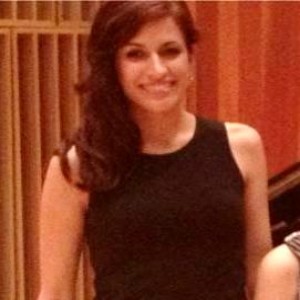 Natalie thomas, MT-BC
After two years of learning how to teach music in a classroom setting, Natalie found her passion in using music to help others reach specialized goals. She received a Bachelor of Arts in Music from Missouri State University in 2013, and then completed a Bachelor of Music Therapy at Drury University in December 2014. During her education to become a music therapist, she worked with young children and adolescents with developmental disabilities and teenagers in substance abuse recovery. She also conducted sessions with older adults seeking memory support and structured recreational time. Natalie completed her clinical internship at an inpatient psychiatric hospital, where she provided mental health support for adults ages 18 – 70+.
Natalie's primary instrument is cello, and is proficient at piano, voice, and guitar. Her therapeutic style pulls from a variety of approaches, tailored to each person's individual tastes and needs. She is passionate about creating meaningful interactions through music, and loves helping others work towards their personal goals.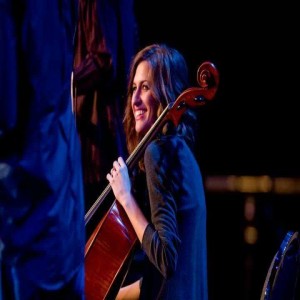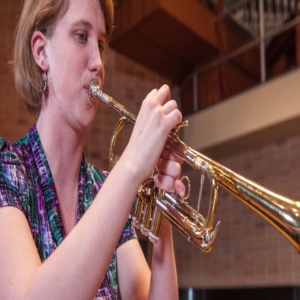 Laura Silvestain, MT-BC
Laura is a trumpet player hailing from Centennial, Colorado. She began playing trumpet in the fourth grade, and her love of music guided her to the University of Evansville, where she graduated in 2016 with a Bachelor of Music in Music Therapy. At her time at UE, Laura completed a year-long research project testing the validity and reliability of an early childhood music therapy assessment. Her passion lies in working in early childhood. Laura completed her internship at Able ARTS Work, a day program for adults with intellectual and developmental disabilities in Long Beach, California in July 2017. She became a board-certified music therapist shortly after.