Category Archives:
In the News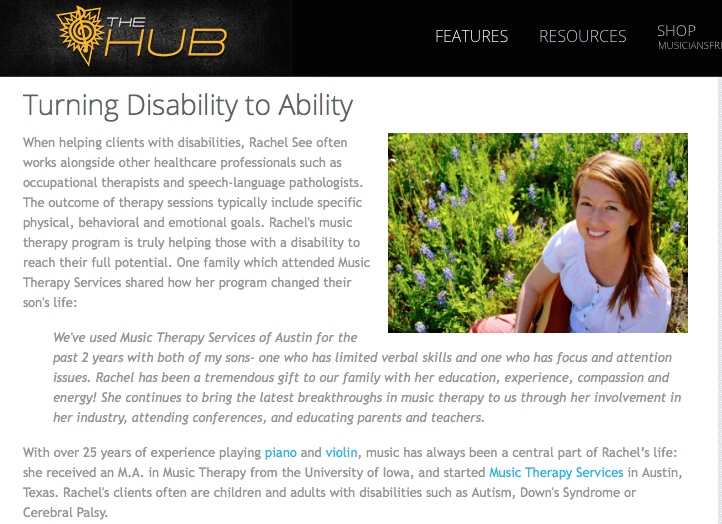 Recently, we had the honor of being featured alongside some other fabulous music therapists on the Musician's Friend blog, The Hub.
Thanks, April, for the interview, and thank you, Musician's Friend for the shout-out!

Interested in hearing the podcast?
Check out (and subscribe to) their podcast: HERE.
We talked about my background, Music Therapy Mailings, podcasts, nerding-out, websites, design, and more!
Oh, and there was lots of laughing :).