Rebecca joins the MTSA team!
Back in February, we announced that MTSA had a new addition to the team.  This month, Rebecca officially starts as the newest board-certified music therapist at Music Therapy Services of Austin! We are extremely excited and proud to have her begin with clients at the end of the May.
Want to learn about more about this fabulous therapist? Read on!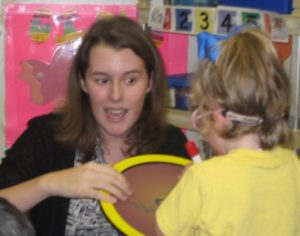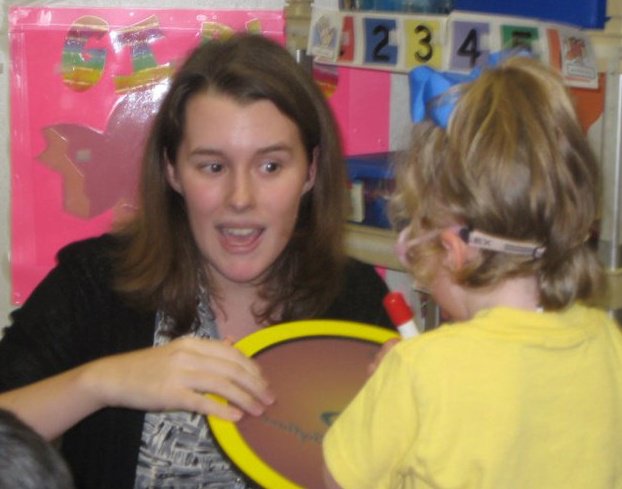 Q: How did you become interested in music therapy?
A: Well, I have always been interested in music. I started dancing when I was two, piano lessons when I was eight, and clarinet at eleven. Because of my active involvement in music programs I attended summer band camps to help myself improve (and keep me busy!). In the summer of 2006 I attended the Florida State University Summer Music Camp. In that camp Dr. Alice Ann Darrow (professor of music therapy at FSU) came and introduced music therapy to my musicianship class. I immediately fell in love. Not only have I been active in music for most of my life but I have also been a strong advocate with working with individuals with special needs from volunteering in middle school to helping direct a chime choir for adults with developmental disabilities. When I found out that I didn't have to separate my two passions but could combine them into an ideal career I was sold.
Q: Why did you choose to become a music therapist (or, what do you love about music therapy?)
A:  I just love love love love LOVE seeing how much of an effect music can have on people. Reaching different milestones for every client is remarkable. I love the smiles; the fun; the laughter; everything!
Q: What are your main instruments?
A: My primary instrument is the clarinet. Although I am also proficient with the guitar, piano, and voice I really love playing my clarinet. I'm very actively involved at my church and in the community playing it! I also used to play the saxophone, but since I don't own my own instrument I don't play it anymore.
Q: Favorite place(s)/things to do in Austin:
A: I love to scrapbook; so one of my favorite places to go when I need a "girl day" is Archivers in Cedar Park or Michaels. I also enjoy playing video games (particularly DDR, Dance Dance Revloution) and can be seen quite often at Main Event or Dave and Busters. Once Schlitterbahn is built I will be seen there often too!
Q:  Is there anything else about yourself that you would like to add?
A: I am a huge dog person. I love my puppies and am often found frequenting animal shelter websites looking at pet rescue/adoption.