Co-Treatment: Music Therapists & Speech-Language Pathologists

First of all, I just want to say that I feel incredibly honored to be one of the instructors on MusicTherapyEd.com!  There are some truly fabulous courses on this site.
Here is a quick, 5-point run-down of the course I'm offering.
1.  Speech-Language Pathology basics (SLP education, job duties, populations they serve, common speech/language disorders)
2. Ethics involved in co-treatment and collaboration
3. Session ideas!
4. SLP perspective on music therapy: their questions, ideas, perceptions
5. Goals and objectives conducive to a successful SLP/MT collaboration with clients who are working on receptive and expressive language skills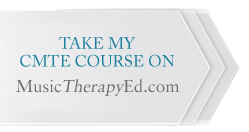 If you're looking to fulfill your continuing education credits for this cycle, or if you are just interested in the topic, head on over to THIS SITE to check out the course!! 🙂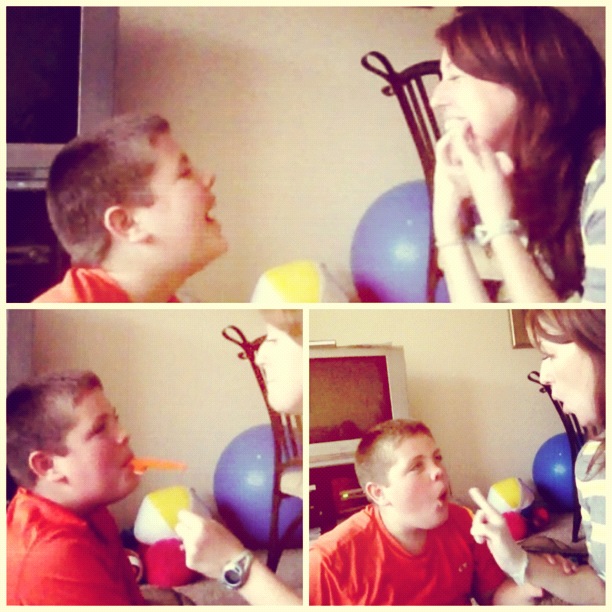 PS.
You can watch a preview and download a .pdf to help you decide if the course is for you!
 See you there!
It has been hard to not "spill the beans" these past two weeks, but I can now officially announce that…
I will be publishing another e-songbook!!
(Released in mid-April)
Wooo! It felt good to finally let go of all that contained excitement!! 
I was truly blown-away by all of the kind feedback on my last songbook (see the first one, here) and I can't thank everyone enough for their support!  One of those supporters  was Ana Paula Mumy, a speech-language pathologist.  She approached me with the idea of making a songbook together and after much brainstorming, "Listen, Sing, Speak: Children's Songs for Speech, Language & Hearing Goals" was created!
Question: How will this next e-songbook be different than the last one?
Answer: All-new lyrics, songs, visuals, and ideas!  However, this collection will focus on specifically on speech, language and hearing goals.
Want to see a sneak peak of the cover?
Here are all of the exciting tidbits about the soon-to-be released e-songbook:
Co-written with the wonderful Ana Paula G. Mumy, MS, CCC-SLP, a speech-language pathologist out of Colorado Springs  (

The Speech Stop

)!

Double the authors = double the ideas!

The new e-songbook will be chock-full of songs, resources, audio files, lyrics, and session materials!

Specific speech targets are listed for each of the songs
Want to know more about Ana Paula and myself?  Click on our "meet the authors" page below!