To conference we go (& two FREEBIES)!
Both Rebecca and Rachel will be traveling to Jacksonville, Florida, this week to attend the American Music Therapy Conference (AMTA).  We look forward to learning, connecting with other music therapists, and gathering new, fresh materials, songs, and instruments to use in our future sessions!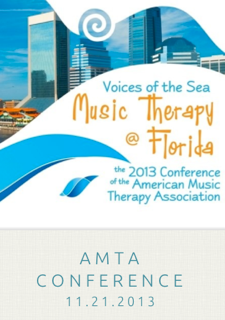 For fellow music therapists, Rachel will be presenting on a panel Saturday afternoon, 3:45pm – 5:15pm (see the conference schedule for more details), if you want to stop by and say hello!
Additionally, Rachel has created a
FREE

conference app for you to use while you're there.  To download, head on over to: 

http://my.yapp.us/AMTA13

.

Also, as part of her duties of being on the AMTA social media committee, Rachel created a
FREE

.PDF for you to use at conference.  To download, head on over HERE: 

http://amtanationalconference.com/amta13-handy-handout/
Happy trails!